NERR Site Selection and Nomination Process
The Office of Planning is coordinating the selection and nomination of a site for a NERR in Hawaii. There are currently 28 research reserves in the National Estuarine Research Reserve System (NERRS). Information on the national system can be found here.
The site selection process began in 2013, and more information on this process can be found here.  After receiving applications submitted by interested communities and the University of Hawaii, Heeia was identified as the preferred site.  In May 2014 former Governor Neil Abercrombie submitted a site nomination request to the National Oceanic and Atmospheric Administration (NOAA). This nomination was approved by NOAA on October 27, 2014.
The third phase of the process involves the drafting of a NEPA environmental impact statement (EIS) and the development of a Management Plan for the site. This draft Management Plan (MP) is a guidance document, which is developed with input from the public through comments and in-depth discussions in focus groups. This draft MP and draft EIS were published and comments are welcome on these documents according to NOAA's public comment process.  The public comment period was originally September 2 through October 17, but was extended through October 30, 2016.
Contact Rebecka Arbin at rebecka.j.arbin@hawaii.gov to add your name to the Hawaii NERRS mailing list.
Frequently Asked Questions (FAQ) document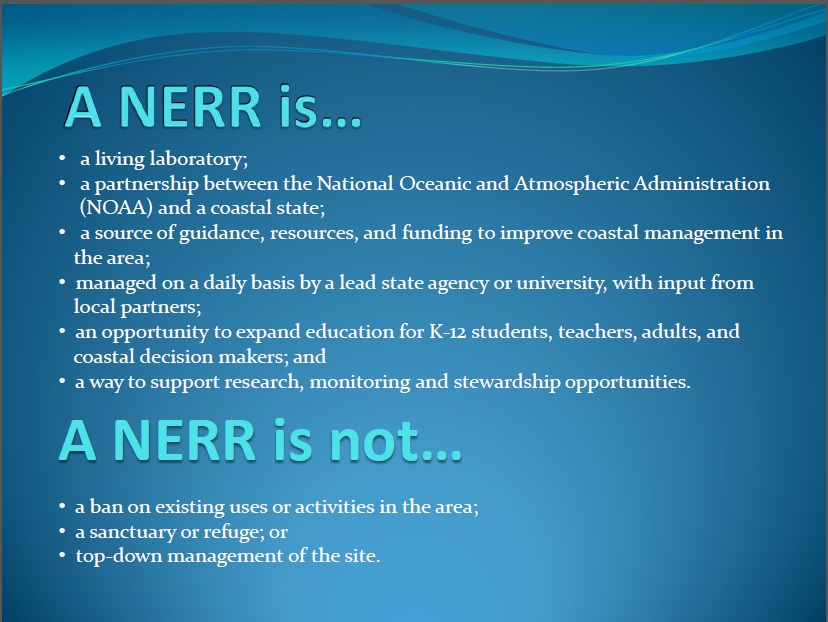 We thank you for your participation at public meetings as well as for taking the time to submit comments to support the development of the nomination document in 2014 and the Management Plan and EIS in 2015 as well as the draft EIS and draft MP in 2016.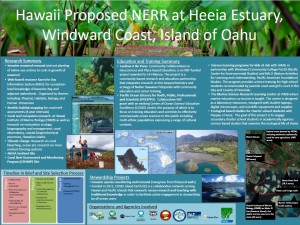 If you have questions regarding the NERR site selection and nomination process, or to be added to our mailing list, please contact Rebecka Arbin at rebecka.j.arbin@hawaii.gov, or 587-2831.