Hawaii CNPCP Management Plan – 1996
Hawaii's Coastal Nonpoint Pollution Control Program
Management Plan June 1996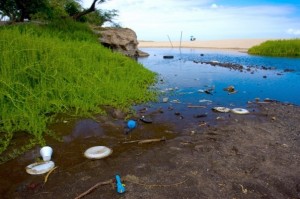 The Hawaii Coastal Nonpoint Pollution Control Program Management Plan seeks to meet the program components required under Section 6217. Click here to view this whole document or click on the following links to view each section individually (all PDF files).
Part I: Introduction
Describes Hawaii's environment, defines the program's management area, and highlights types and sources of NPS pollution in Hawaii.
Part II: Program Coordination
Outlines mechanisms for coordinating the coastal NPS pollution control program.
Part III: Management Measures for Hawaii
Describes the means of implementing the management measures for agriculture, forestry, urban, hydromodification, and marina activities, and for the protection and restoration of wetland and riparian areas.
Part IV: Critical Coastal Areas & Additional Management Measures
Summarizes the requirements for developing additional management measures, describes the state's threatened and endangered waterbodies, and outlines the requirements for technical assistance.
Part V: Public Participation
Describes the opportunities for public participation in the program development and implementation processes, and highlights public educational efforts throughout the state.
Part VI: Administrative Coordination
Outlines the federal, state, and county agency agencies that play a role in implementing the coastal nonpoint pollution control program.
Part VII: Monitoring & Tracking Techniques
Describes state state's monitoring efforts.
Appendix A: Working Group & Focus Group Participants and Mailing List
Appendix B: Golf Course Management Bibliography